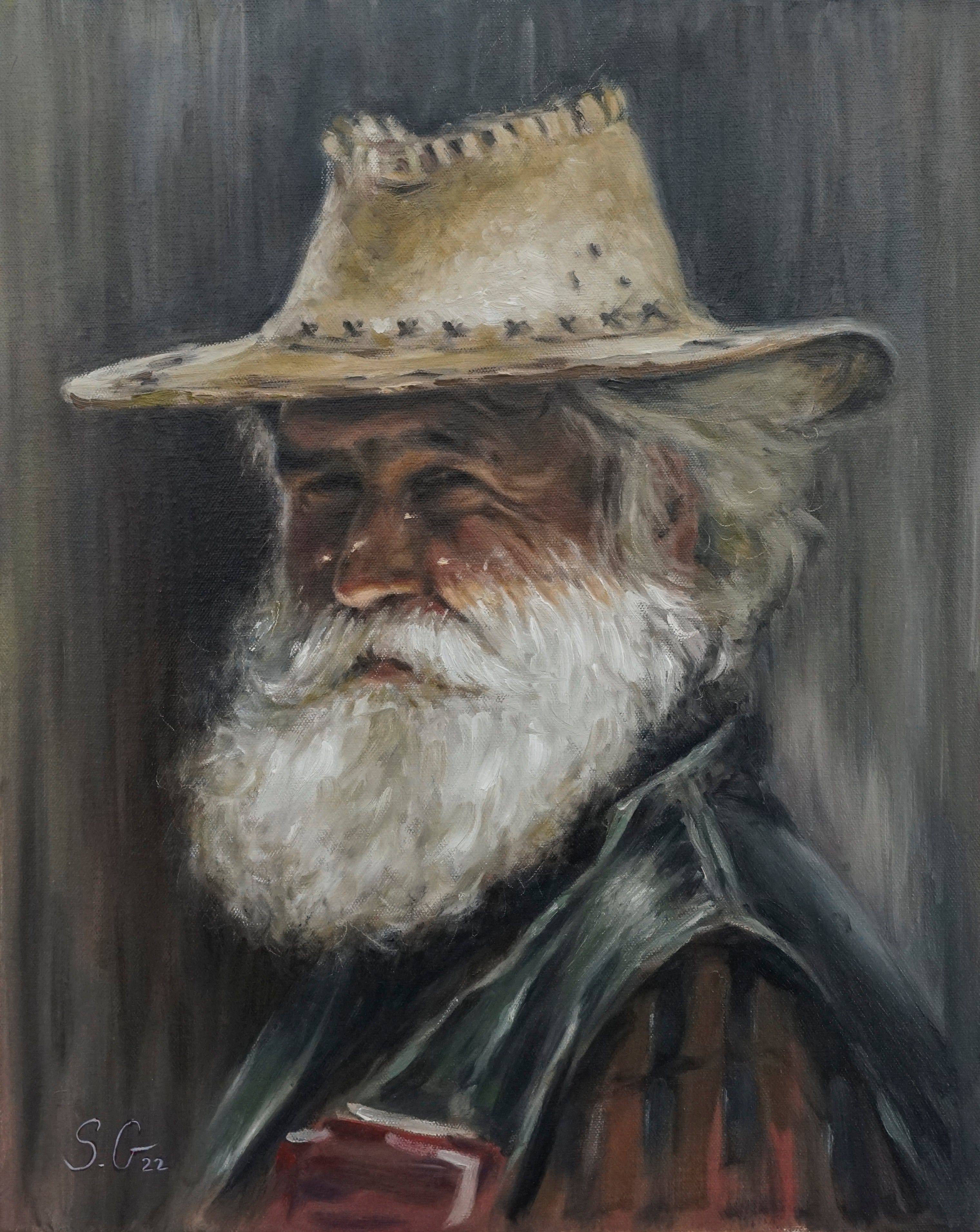 WINNER-Best in Show
Harpenden Art Club Annual Exhibition 2022

"Stranger with cowboy hat"
Portrait painting by Sabbi Gavrailov, 2022


"One of my favourite subjects is portraiture. The expressions of the person painted are what inspire me to create portraits. When I receive a commission my first request is to meet the person where possible and take the photographs myself, it just gives me that special touch. The ultimate goal for me is to see the initial emotion once the portrait is revealed and the customer falls in love with it, the feeling is so unexplainably rewarding, this is why I do it."
Sabbi Gavrailov - Artist
Commission Portrait Paintings, 2023
Private Collection, UK
Commission Portrait, 2023
Daydreaming
3rd Place
HAC 63rd Annual Group Exhibition, Harpenden, UK, 2022


Commission portrait, 2023
Portrait of Geno Lazarov-Artist, 2022
Commission portrait, 2020
Commission portrait, 2020
Commission portrait, 2021
Commission portrait, 2020